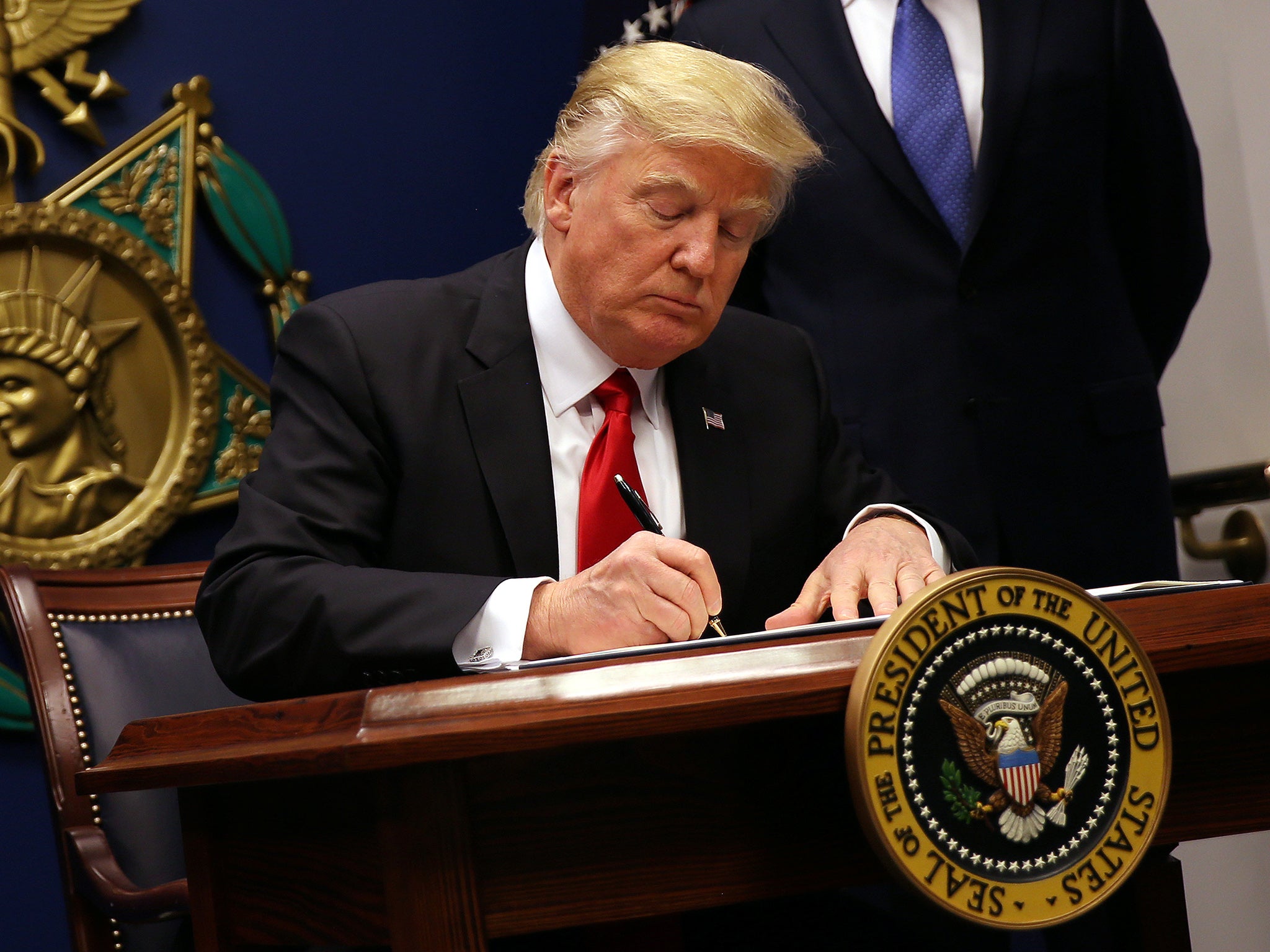 President Donald Trump has replaced the director of US immigration after firing acting Attorney General Sally Yates for "betraying" him.
The Department of Homeland Security gave no reason for the abrupt removal of Daniel Ragsdale, the acting director of US Immigration and Customs Enforcement (ICE), on Monday night.
The lawyer has returned to his previous post as deputy director of the ICE, where he has worked for 11 years advising its enforcement programmes.
Mr Ragsdale's replacement puts the position of acting deputy director Peter T Edge and other officials in doubt at the agency, which is charged with enforcing Mr Trump's executive order temporarily banning refugees and citizens of seven predominantly Muslim countries.
John F Kelly, the Secretary of Homeland Security, was reportedly still discussing the proposals with officials when an aide looked up to find the President was already signing the order on live television.
In a statement, he said Mr Trump appointed Thomas D Homan as the new acting director of ICE, where he was previously the executive associate director of its enforcement and removal operations.
In this capacity, he led ICE's efforts to identify, arrest, detain, and remove illegal aliens, including those who present a danger to national security or are a risk to public safety, as well as those who enter the United States illegally.
Mr Kelly said. "I look forward to working alongside him to ensure that we enforce our immigration laws in the interior of the United States consistent with the national interest."
Mr Homan has served as a police officer in New York, border patrol officer and special immigration agent, later heading up the division in Dallas, Texas.
News of his appointment came hours after Mr Trump fired the acting Attorney General for "betraying the Department of Justice" after she refused to enforce his executive order.
Or as I like to say the Asshole calling the anus red. And you sure are a big one! #Dts (Donald trump sucks)

— Dan Downing (@Fishersman57Dan) January 31, 2017
read more at independent.co.uk